First Sunrises Through The Years
It's  Throwback Thursday, January 2, 2020. For our first Throwback Thursday of the new year, we'll re-visit First Sunrise Photos of New Year's Days past. I have taken a lot of them in almost 20 years. Unfortunately many of the earlier ones are missing from my Google Photos. Here are the ones I recovered from my archive and Flickr a few months back.
JANUARY 2, 2020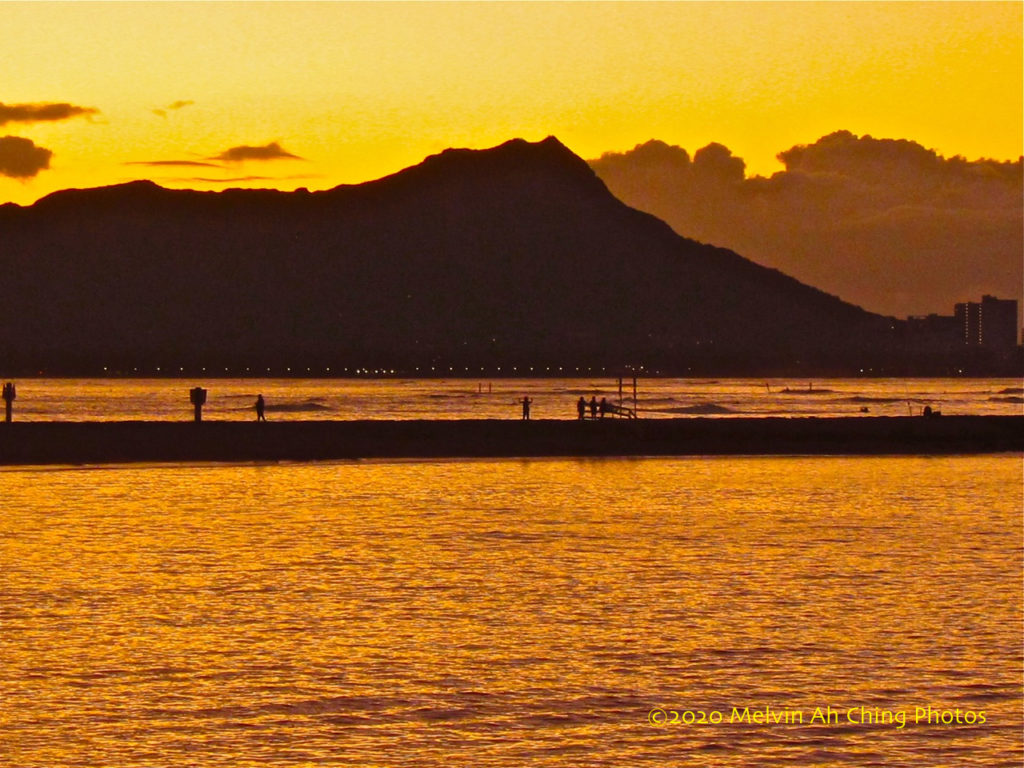 These two images are from today, January 2nd, 2020. Yes, it's the second sunrise of the year.
The sun was brighter today. (January 2, 2020).
JANUARY 1, 2020
The first day of January 2020 is already history. #TBT – 1-1-20
JANUARY 1, 2019
The sun rose behind the cloud cover on January 1, 2019 just beyond Diamond Head Lookout.
JANUARY 1, 2018
The First Sunrise of 2018 was this blazing ball that I shot with my DSLR camera and 300mm zoom lens. This was at Diamond Head Lookout,  which for many years have been a favorite sunrise spotting place.
JANUARY 1, 2017
On January 1, 2017 I made it to Diamond Head Lookout again and shot this filtered photo of the sun several minutes after it rose.
JANUARY 1, 2016
This sunrise shot almost never happened. I took this from the fire escape balcony of Kaiser Medical Center in Moanalua two days after I had open heart surgery. This was shot with an Alcatel smart phone.
JANUARY 1, 2015.
It  was a cloudy first day of 2015 when my friend from the Big Island visited and we went up to Diamond Head Lookout to capture the first images of the January 1 sunrise. It was not meant to be. Nice clouds and surf. Ha!
JANUARY 1, 2014.
On January 1, 2014 I was in Honoka'a on the Big Island of Hawaii. I got up in the cold morning and drove our car to Honokaa Park where this photo was taken after SOL got up.
JANUARY 1, 2013
On January 1, 2013 I trekked over to Magic Island / Ala Moana Park to get this colorful image of the first sunrise.
JANUARY 1, 2012.
On the first day of January 2012, it was a beautiful morning for a sunrise to come out of the ocean near Diamond Head Lookout.
JANUARY 1, 2011.
This is a highly processed, fake HDR photo taken with my old Sony camera on January 1, 2011 from Diamond Head Lookout.
JANUARY 1, 2010.
Diamond Head Lookout is my favorite place to take sunrise photos. This was an image I got on January 1, 2010.
JANUARY 1, 2009
It was a cloudy, overcast day on January 1, 2009. This was the only year I did the sunrise photo at Kaka'ako Waterfront Park. I think the reason I went there was because it was raining and I did not want to bother driving to Diamond Head.
JANUARY 1, 2008.
On January 1, 2008 one of my sunrise photos was taken through this tree at Diamond Head Lookout.
JANUARY 1, 2007.
This sunrise photo, taken on January 1, 2007 shows the rays projecting through the sky off Diamond Head Lookout.
All of these photos and many more were once hosted on my old Flickr account. I had to take them and 22,000 other photos down after Flickr doubled its subscription price last year. Now under new ownership, Flickr is struggling as I suspect many photographers bailed from the service after the drastic price increase. The latest promotional email I got from them, indicate that the service is struggling and that subscribers will be seeing a new price increase this year.
Google Photos which offers unlimited photo storage and back-up is a good deal for most people. The service is free to use as long as your images are 16 megapixels or smaller.