The End of Shirokiya at Ala Moana Center
August 29: Hawaii Files Photo of the Day
One of the unfortunate victims of the COVID-19 pandemic,  Shirokiya Japan Village Walk in Ala Moana Center is officially done as the center has taken over the property and covered up the previously lit, but abandoned eatery that was embroiled in a lengthy legal mess. The bustling Village Walk eatery was closed by executive order more than two years ago when Governor David Ige exercised emergency orders that closed nearly all restaurants in the entire state due to the outbreak of the COVID-19 pandemic.
Shirokiya also operated the high end Vintage Cave restaurant which also closed during to the pandemic. The space was taken over last year by Ala Moana and will soon become the new location for Nijiya Market.
I ate a few times at the Japan Village Walk, sampling different types of food over the few years they were in operation. I also was lucky enough to have lunch one time at the Vintage Cave restaurant.
The photos on this page were taken by me between 2016 and 2022. Cameras used included the Google Pixel 4a smartphone and Canon Digital Rebel 600D SLR.
Not too long ago this place was quite popular, though somewhat pricey, with a lot of vendors selling food and other goods. Shirokiya was once a department store of sorts specializing in products from Japan. They were an original tenant of Ala Moana Center and had previously occupied space on the 2nd and 3rd floors of the mall level near Macy's/former Liberty House.
Japan Village Walk was in operation from 2016 to March 2020. Government mandated closures due to COVID-19 forced Shirokiya to go out of business.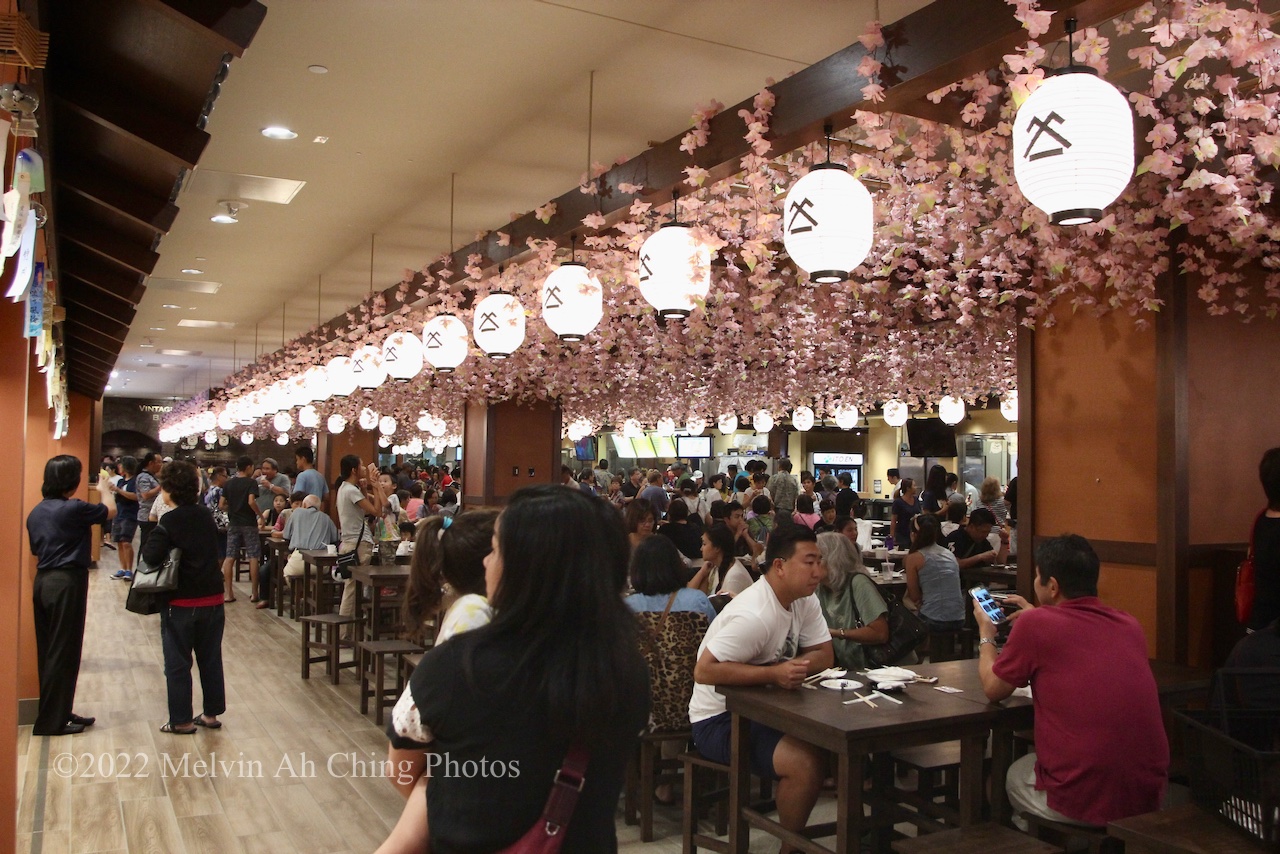 The place was out of operation from March 2020 onward. Most of the time up to this month, the lights were on and the tables and chairs stacked up as shown.
Ala Moana Center would probably like everyone to quickly forget businesses that are closed. They pretty much wallpaper up those commercial spaces and hope to get replacement tenants soon.