Fissure No. 16 Opens – Spews Lava
MAY 12, 2018 UPDATE
Tina Neal from the USGS HVO: 10:00 am volcano update (above)
Fissure Number 16 Close-Up: YouTube Clip (above)
---
PRESS RELEASE  MAY 12, 2018.
HAWAIIAN VOLCANO OBSERVATORY DAILY UPDATE
U.S. Geological Survey
Saturday, May 12, 2018, 9:10 AM HST (Saturday, May 12, 2018, 19:10 UTC)
KILAUEA VOLCANO (VNUM #332010)
19°25'16" N 155°17'13" W, Summit Elevation 4091 ft (1247 m)
Current Volcano Alert Level: WARNING
Current Aviation Color Code: ORANGE
Summary:
LOWER EAST RIFT ZONE
Minor spattering activity has been reported from a new fissure (16) that has opened about 0645 this morning about 1 mile northeast of fissure 15 at the northeast end of the existing vent system. No significant lava flow from this new fissure has been reported or observed at this time, but conditions could change quickly. Elevated earthquake activity and ground deformation continue and additional outbreaks in the area remain likely.
Residents in lower Puna should remain informed and heed Hawaii County Civil Defense closures, warnings, and messages (http://www.hawaiicounty.gov/active-alerts).
KILAUEA SUMMIT
Deflationary tilt at the summit of the volcano continues and seismicity remains elevated. This morning, a steady, vigorous plume of steam and variable amounts of ash is rising from the Overlook vent. Occasional rockfalls into the deep vent will produce intermittent pulses of slightly more vigorous ash emissions. Depending on wind conditions, dustings of ash may occur in the Kilauea summit area and downwind. More energetic ash emissions are possible if explosive activity commences.
This morning's trade winds are carrying the plume and ash to the southwest of the Kilauea summit. Trade wind conditions are expected to continue according to current forecasts.
Current webcam views are here: https://volcanoes.usgs.gov/volcanoes/kilauea/multimedia_webcams.html
USGS/HVO continues to monitor the situation at the summit and the lower East Rift Zone 24/7 in coordination with Hawaii County Civil Defense and other authorities. Field crews are onsite in the Leilani Estates area this morning examining the fissure vents and searching for any signs of new or resumed activity.
Please see this link for newly organized information about ash hazards, gas hazards, and the Lower East Rift Zone eruption. https://vog.ivhhn.org/
Hawaii County Civil Defense messages regarding conditions, warning, and evacuations may be found at http://www.hawaiicounty.gov/active-alerts/.
MORE INFORMATION
Activity Summary also available by phone: (808) 967-8862
PRESS RELEASE from FEMA
President Donald J. Trump Approves
Major Disaster Declaration for Hawaii
Release date: May 11, 2018 | Release Number: HQ-18-054
WASHINGTON – The Federal Emergency Management Agency (FEMA) announced today that federal disaster assistance has been made available to the state of Hawaii to supplement state and local recovery efforts in the areas affected by the Kilauea volcanic eruption and earthquakes from May 3, 2018, and continuing.
Federal funding is available to the state and eligible local governments and certain private nonprofit organizations on a cost-sharing basis for emergency work and the repair or replacement of facilities damaged by the Kilauea volcanic eruption and earthquakes in Hawaii County.
Federal funding is also available on a cost-sharing basis for hazard mitigation measures throughout the state.
Willie G. Nunn has been named as the Federal Coordinating Officer for federal recovery operations in the affected area. Nunn said additional designations may be made at a later date if warranted by the results of further damage assessments.
# # #
FEMA's mission is to help people prepare before, during and after disasters.
Follow FEMA online at www.fema.gov/blog, www.twitter.com/fema, www.facebook.com/fema and www.youtube.com/fema.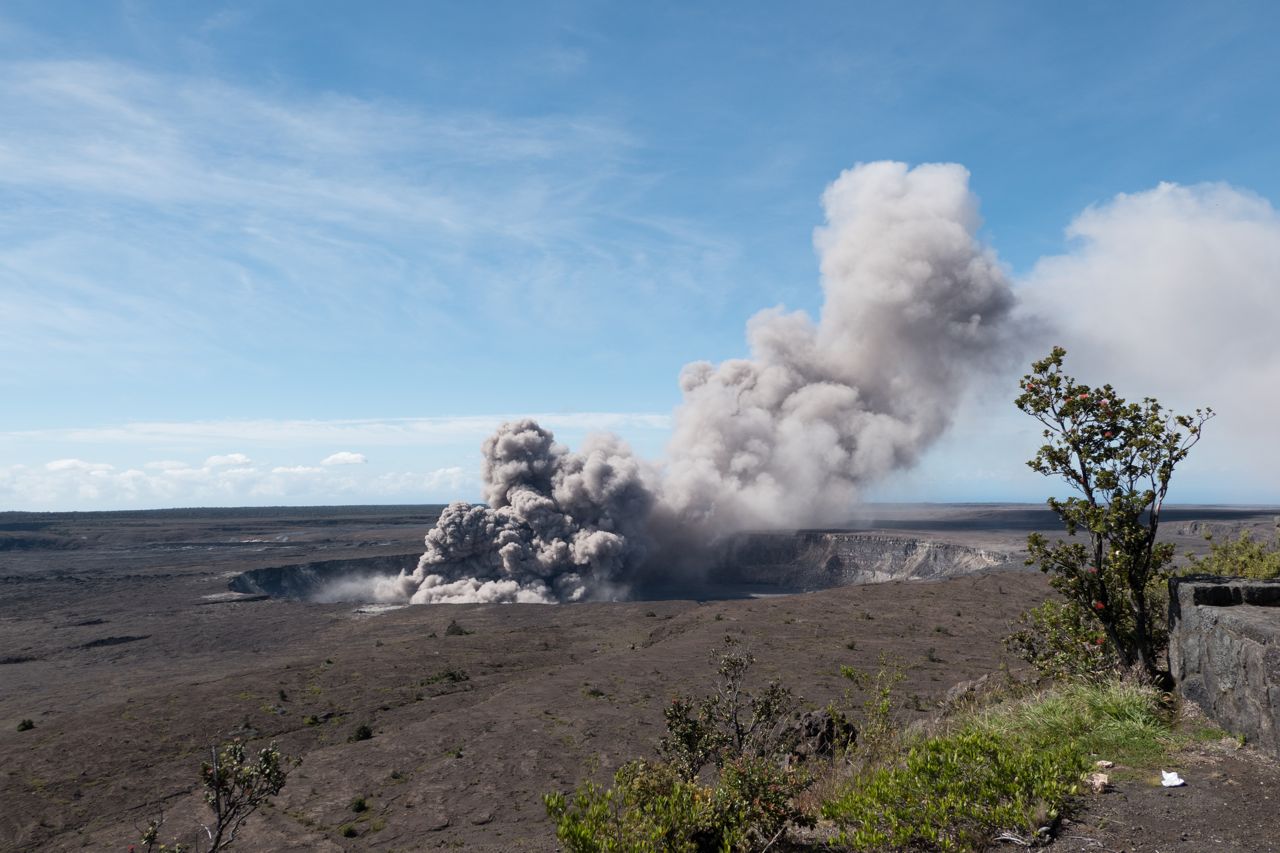 ---